SPRING PICNIC
March 25 2014
I've talked about spring being my favorite season a number of times on the blog and with spring coming up in Doha, it's the opportunity to jump right in.
Have you tried making a season bucket list? It's a great way to welcome a new season and take full advantage of the weather, food and activities. At the top of my spring bucket list is a picnic in the park with friends; however, the idea of having to prepare a salad, sandwiches, desserts, and other snacks is often enough to put me off from planning it.
But, here comes Jones the Grocer to the rescue!
Anthony and I were at their establishment last week sampling their burger month (more on that later…) and while we were waiting for the food to arrive, I perused their selections of food on display.
Sandwiches: check, twist-cap bottled beverages: check, dessert: check, chips and candies: check, cheese and hams: check and check. Went back to my table and declared to Anthony: "We are doing a picnic this weekend!"
Picnic blankets, basket, magazines and sunnies in tow, we went to Jones the Grocer to order an assortment of food that are 'picnic-friendly' and items that can travel well. We started by picking a charcuterie plate with Gruyere cheese, chorizo, stuffed peppadew, muscatels and figlets and crackers (we're French ok!). Then we got two of my favorite salads, a pumpkin and feta salad and a simple garden salad with peanut sauce.
I was looking through their sandwich selection and one of the staff suggested we take the lunch box special complete with sandwich, salad, drinks and dessert. That just made my life easier and happier. We picked up two lunch boxes to share since the sandwich sizes are pretty generous. Pastrami and gruyere baguette with a side salad, ginger binger and two macarons and a cheddar and onion sandwich with mango and orange drink, packet of taro chips and two macarons (because they're sooo good).
You'd think we're all set but I snuck in a pecan tart, peach tart and crème brulee; as well as a few rock candies and meringue kisses into the check out counter while Anthony wasn't looking (don't tell). I may or may not have gotten scones and jams as well (I was clearly hungry).
Now, off to Sheraton park. I'm ready and committed to look cheesy 'picnicking' alone in the park with my basket and checkered blanket but was pleasantly surprised to see families, couples and friends picnicking under the trees in the park. It's refreshing to see people take the time to unwind and enjoy the weekend in a green space. The weather was perfect with a slight breeze in the air. We found a spot under a tree and were joined by our friends and god daughter shortly after.
We talked while listening to a bit of happy music, took our time to eat, savoring each course, played Frisbee and napped in between. It was great to spend time with our goddaughter (took her to the playground and danced with her). Time flew by and realized we were there for 5 hours. It was a great weekend spent with good food, good weather and great friends.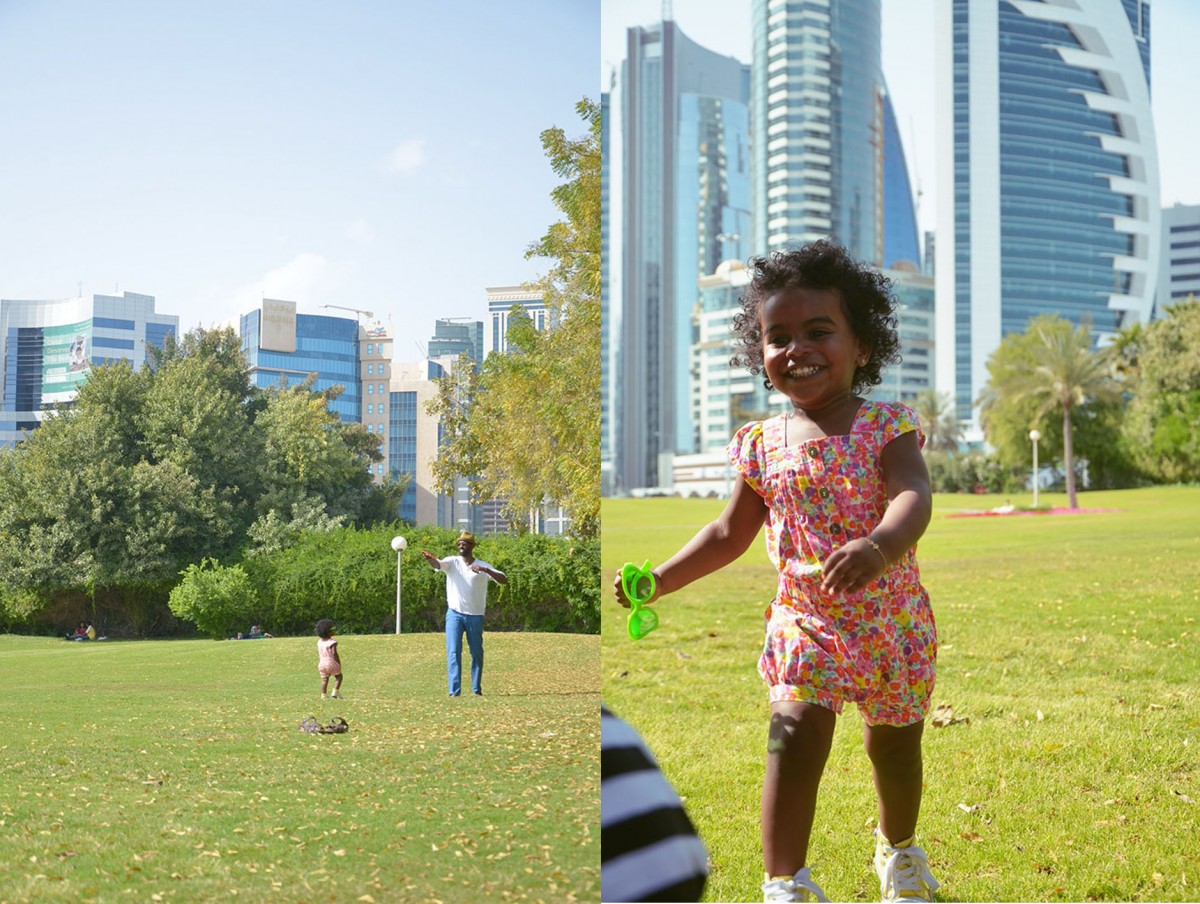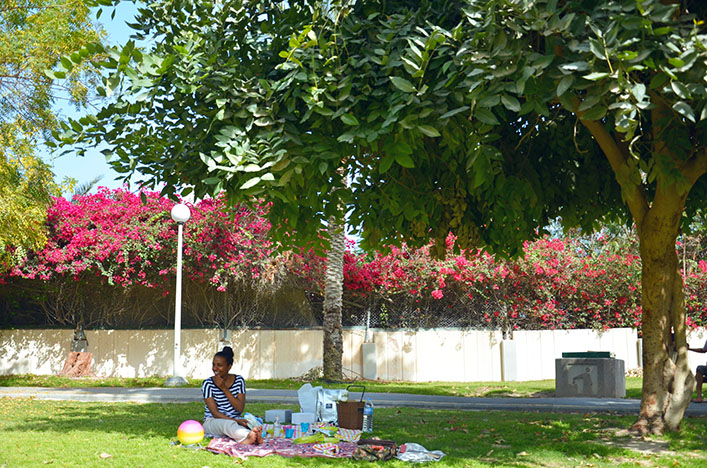 So next weekend instead of heading down to a restaurant for brunch, why not grab food from Jones the Grocer at The Gate Mall? Head to the nearest park and enjoy a spring picnic with friends and family.
Here are some great picnic food ideas from Jones the Grocer:
Can I also say that you MUST go and try their burger specials! Ever had a mac and cheese burger? It's a burger made out of mac and cheese bun! I had their coconut shrimp burger with mango salsa, which reminded me of a shrimp po-boy sandwich, but with a Caribbean twist. Anthony had their open-faced wagyu burger with avocado, beetroot, bacon, brie and rocket leaves. Both are seriously delicious. Seriously.
Ladies, Jones the Grocer also has all-day pancake specials that include breakfast pancakes, savory pancakes and sweet crepes – yeah, you're welcome.
Jones, my waistline expanded after just a few visits to your place but it was worth it. Now time to pay for my sins by going back to Insanity Workout. Don't worry; I shall come back this weekend for more.
Jones the Grocer
The Gate Shopping Centre
Tel: +974 4407 7175
Monday-Sunday: 8:00am - 11:00pm