THE CAPE THAT GIVES BACK
January 4 2016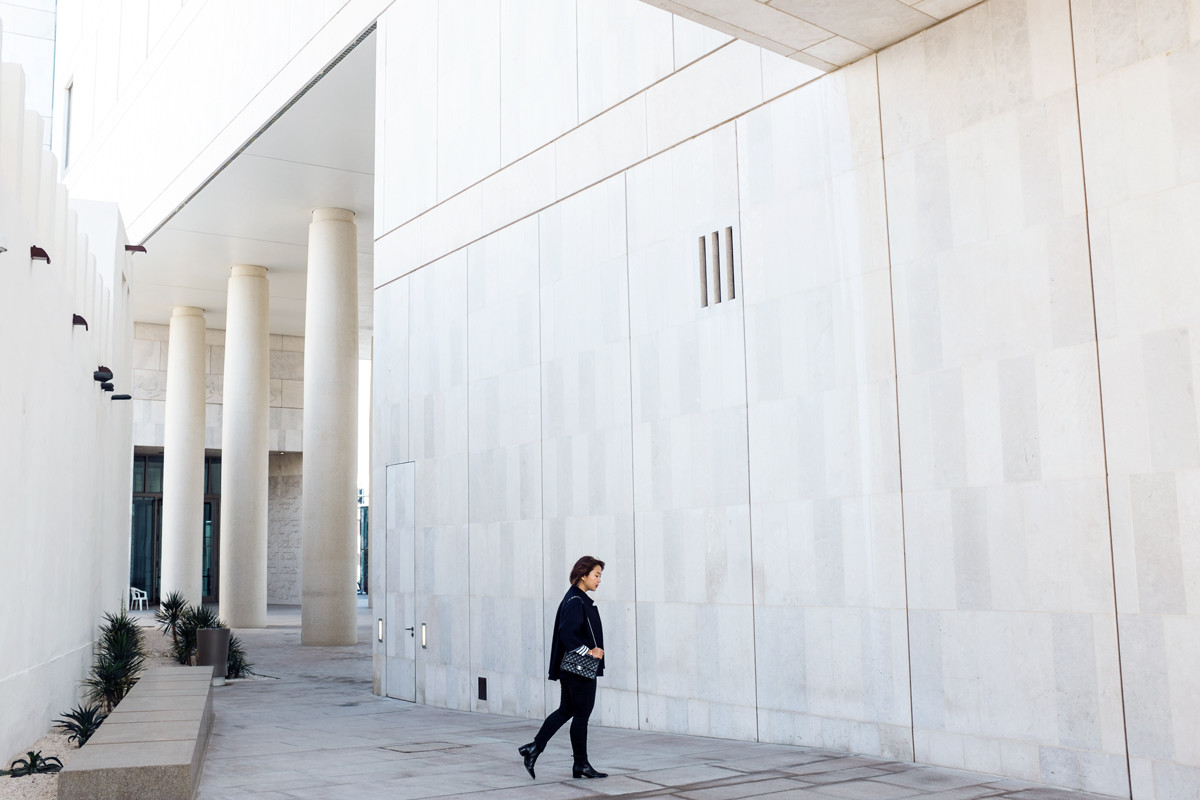 First of all, Happy New Year! Hope you all had a wonderful time and are now ready to welcome 2016 with positivity and love. I had a lovely Christmas and New Year's Eve break in Doha with my family. I don't know if it's the pregnancy but all I wanted to do was be around my family, it made me feel nurtured somehow.
It wasn't all fun and games though. Anthony and I took this time off to get a head start on Baby Nicolet's nursery and buried ourselves in books about childbirth, breastfeeding, and childcare from birth to one. It was overwhelming to say the least but I'm glad to have a supportive husband to go through this journey with me.
I've also been busy brainstorming ideas for Clumsy Chic for 2016 and have been talking to a lot of my readers. Anthony and I also got to work shooting fresh new posts, which was nice because it got us out of the house and forced us to explore Doha especially in this fine weather we have now.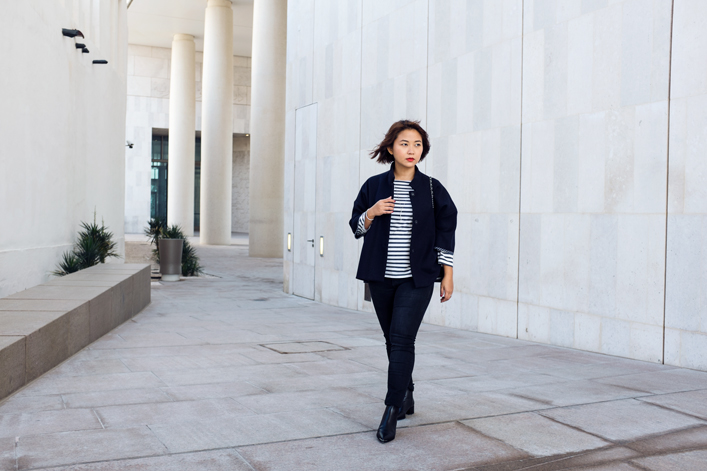 I'm excited to finally showcase my 'bump style' on the blog but with the cold weather, I've been living in my uniform of leggings or skinny jeans, boots and oversized outerwear. This wool cape in particular has been on heavy rotation. I got this from Madrid while I was there covering Madrid Fashion Week.
I stumbled upon this store called IOweYou in Calle Jorge Juan in Salamanca District. The store has a very unique story as they work with artisan woven fabric makes in India that hand weaves cloth materials that is then turned into wonderfully tailored pieces by craftsman in Europe. I love the idea of being able to trace how this cape was made and felt privileged to get a one of a kind piece to take back home.
It's been hiding in my closet for months and was finally able to debut it on Christmas Day and have not stopped wearing it since. It's one of those outerwear pieces that I can throw on with almost anything I'm wearing and makes my basic outfit look elevated, yes even with leggings. Here I paired it with a simple striped tee, skinny jeans and Chelsea boots for a day out with Anthony.
To learn more about the IOweYou project, click here. If you ever find yourself in Madrid, make sure to swing by this store.
=================
For more style inspiration, connect with me on Twitter, Facebook, Instagram
And for behind-the-scene look into the blogging world and personal nonsense, follow me on Snapchat: clumsy.chic