OSMAN STUDIO
November 30 2014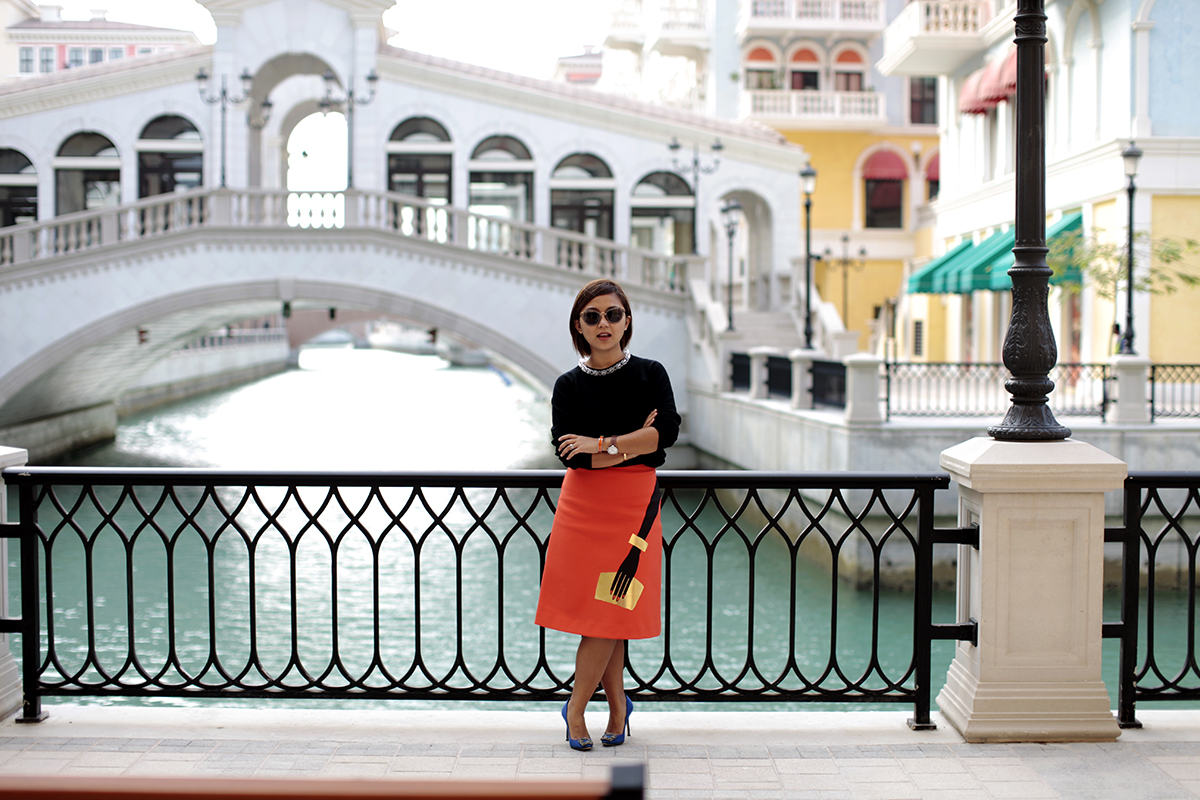 Photographs by Abeer Al Kubaisi
I never quite understand the notion of clothes having a transformative power on women until I experienced it firsthand a few weeks ago. Stressed and overworked, fashion and beauty was the last thing on my mind this past couple of months. But I got an invitation to the grand opening of Per Lei Couture at The Pearl, and one would be crazy not to go especially with British designer Osman Yousefzada as their guest of honor.
Surrounded by beautiful clothes, models parading Osman Studio's cruise collection and Doha's fashion elites impressing the crowd, the whole event made my heart tingle. My fashion transformation moment hit me when I slipped on this hand painted skirt that hugged me in the right places as if assuring me that everything is going to be fine now. My inner fashion girl was awakened!
Next thing you know I'm taking it out for a spin along with this embellished sweater and Carrie Bradshaw shoes. Ladies, if you are feeling down and needs a fashion resurection, Osman is your man.
If you like this post, please share your love by clicking on the heart button below or leave me a comment!